Your Northern Beaches family friendly destination hotel. Featuring a spacious bar, bistro, private function space, dedicated sports bar and the largest 'soft-play' playground in any hotel in Australia, the Belrose Hotel has a little piece of enjoyment for everyone.
The Belrose Liquor Superstore has a huge range at competitive prices. You will be guaranteed to find exactly what you need for your BBQ, party or home selection at the Belrose Liquor Superstore, so be sure to check out our huge range of specials throughout our catalogue.
What's On Today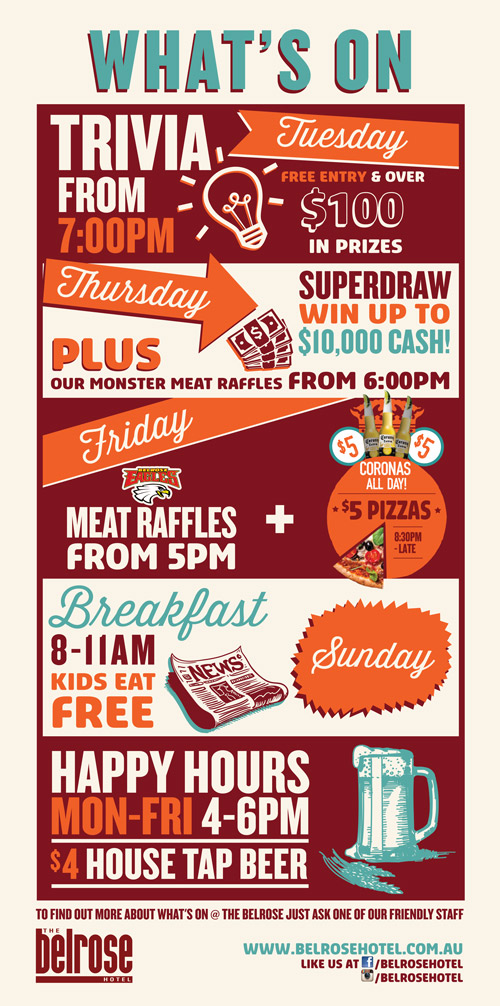 The Belrose has plenty of activities to entertain the whole family throughout the week. To find out more or make a booking simply shoot through an email or give us a call.

We'll see you soon!