Your Northern Beaches family friendly destination hotel. Featuring a spacious bar, bistro, private function space, dedicated sports bar and the largest 'soft-play' playground in any hotel in Australia, the Belrose Hotel has a little piece of enjoyment for everyone.
The Belrose Liquor Superstore has a huge range at competitive prices. You will be guaranteed to find exactly what you need for your BBQ, party or home selection at the Belrose Liquor Superstore, so be sure to check out our huge range of specials throughout our catalogue.
What's On Today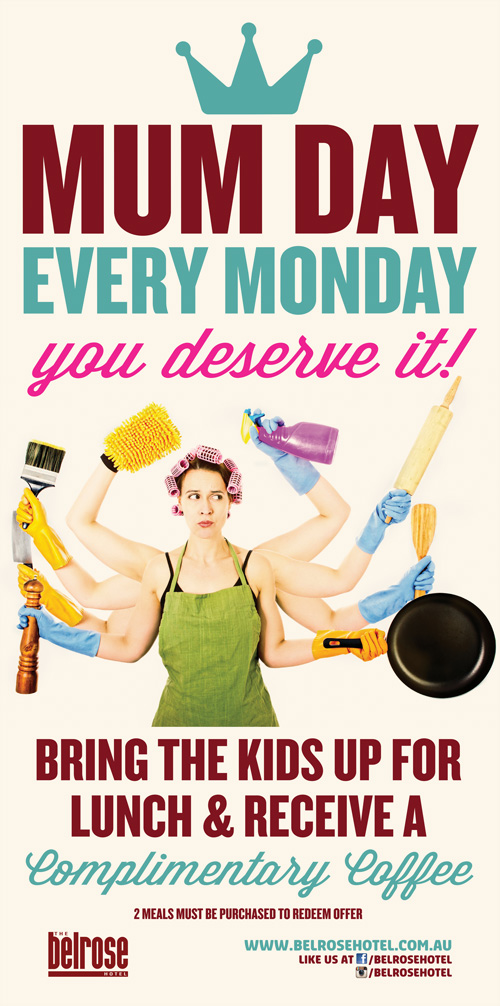 Monday Mumday
Let us take care of dinner tonight! Buy 3 meals (one main meal must be included) and receive a complimentary glass of Upside Down Sauvignon Blanc! Happy Mum-day!